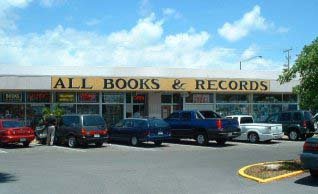 All Books and Records is an award-winning local landmark in Fort Lauderdale, Florida. Started in 1976 as Rod's Past Time Books, we currently maintain our oldest and largest store in the Sears Town shopping center near downtown Fort Lauderdale,


plus a smaller store in the sleepy central Florida lake town of Avon Park.

We have over 20,000 square feet of selling space,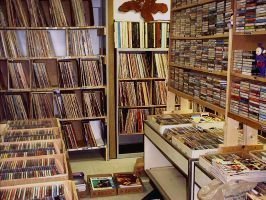 and even more warehouse space.
917 N. Federal Hwy.
Fort Lauderdale, FL 33304
(954)467-3005
(954)761-8857
21 North Lake Ave.
Avon Park, FL 33825
(863) 453-3055
We would be very happy to see you in our stores, which are open from 10 A.M. till 9 P.M. Monday through Saturday and 11 A.M. till 7 P.M. on Sundays (Fort Lauderdale Store hours). But not everyone can visit us in person, so we are offering you this opportunity to purchase selected products from our large inventory--over a million books,


60,000+ CDs, 50,000 videos (VHS, laser disk, and DVD), 100,000+ records, and a large assortment of electronic equipment and bric-a-brac.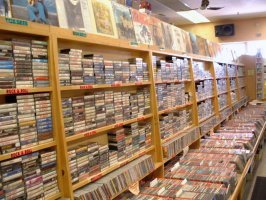 If you don't see what you want ask us!
This is our policy both in our physical stores and on the Web. We will do our best to locate an item for you (and we very likely already have it in stock).

Our merchandise is offered at bargain prices.
We buy, sell, and trade quality items.